back to all recipes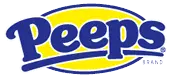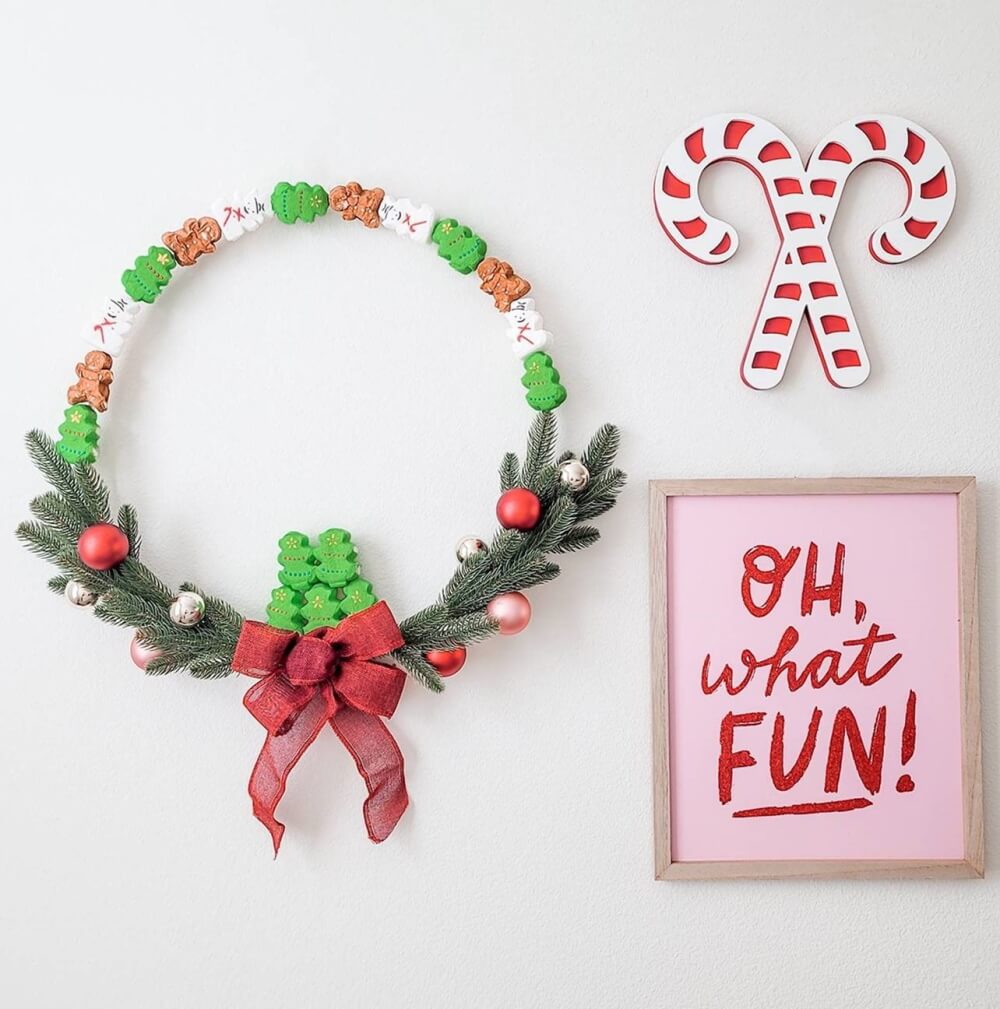 DIY Holiday Wreath with PEEPS® Craft
Perfect to make for the holidays, this PEEPS® Wreath is a featured seasonal craft on PEEPSONALITY® Live!, our series dedicated to showcasing PEEPS®-inspired recipes and crafts with fun, easy-to-follow tutorials that families can do together! Check out the recorded event and see more PEEPSONALITY® Live! videos on our Youtube channel.


TOTAL TIME
MIN.

WHAT YOU NEED
2 – 6ct packages PEEPS® Marshmallow Trees
1 – 6ct package PEEPS® Marshmallow Snowmen
1 – 6ct package PEEPS® Marshmallow Gingerbread Men
19-inch Wooden Wreath Hoop
Artificial Pine Picks
Hot Glue Gun and Hot Glue Sticks
Small Zip Ties
Christmas Ornaments of various size/ color
1.5-inch Red Wire-Edged Ribbon
3 Large Craft Popsicle Sticks
Scissors

INSTRUCTIONS
Attach the artificial pine picks to the wreath hoop using zip ties. Start at the halfway point on the left side, layering the next pick over top of the previous one. Alternate adding picks from the left to the right until you get close to the bottom center of the wreath. Leave about a 5″ gap.
Glue down any pine picks that need to be secured using hot glue.
Attach your PEEPS® Marshmallow around the top of the hoop. Add glue to the wreath hoop first and let sit for 5-10 seconds before attaching your PEEPS®. Express your PEEPSONALITY®! Get creative with your pattern!
Take your popsicle sticks and create a narrow arrow shape with one stick in the center and a stick on either side at an angle. This will serve as the support for the bottom center piece of your wreath. Depending on which PEEPS® you use, or how many you want to stack, place it behind the bottom portion of your wreath form to measure, and trim the excess with scissors. (Save the trimmed pieces!)
Attach the arrow shape to the bottom of the wreath hoop using hot glue. Use the popsicle stick trimmings to help stabilize it by inserting them and gluing them into any gaps between the popsicle stick arrow and the wreath form.
Attach your center PEEPS® with hot glue, waiting a few seconds for the glue to cool a bit before adding.
Attach your ornaments using hot glue. You can use as many or as few as you'd like.
Lastly, tie a bow with your ribbon and attach to the bottom of the wreath with hot glue. **You can add a hanger loop to the top using some fishing wire.
Note: Use extreme caution when using hot glue. Completed craft is for decorative purposes only. Candy used in craft should not be eaten.
Share a Photo
Share if you loved this recipe as is, or if you added your own #peepsonality.
Got a great recipe?
Share your favorite PEEPS-inspired recipe with us on Facebook and it could be featured on our website.