back to all recipes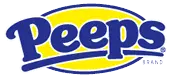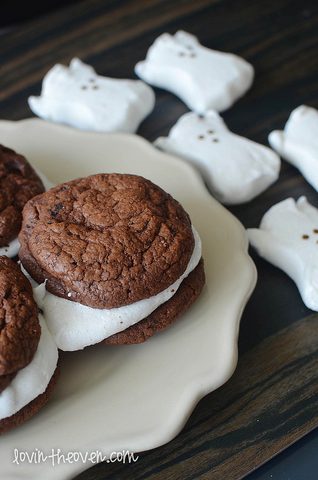 PEEPS® Dark Chocolate Cookie Sandwiches Recipe

TOTAL TIME
MIN.


INGREDIENTS
1/2 cup softened butter
1/2 cup light brown sugar
1/4 cup white sugar
1 egg
2 tsp vanilla
2/3 cups dark chocolate chips
1 cup all purpose flour
1/4 cup dark cocoa powder
1 1/2 teaspoons baking soda
pinch of salt
Marshmallow Ghost PEEPS®

INSTRUCTIONS
Preheat oven to 330 degrees F.
Cream together the butter and both sugars. Mix in the egg and vanilla.
In a microwave safe bowl, melt the dark chocolate chips. With the mixer on low, beat the melted chocolate into the butter/sugar batter until smooth.
Gradually add in the flour, cocoa powder, baking soda, and salt until just combined.
Chill for at least 30 minutes.
Roll the dough into large golf sized balls and drop onto a baking sheet. Bake for 16 minutes.
To assemble the sandwiches, make sure your cookies have completely cooled. Then take one and flip it upside down so that the the flat end is facing up. Put a Peep on top and place in microwave for 6-7 seconds (10 seconds is too long!). Remove from the microwave and use another cookie to smash the marshmallow in between.
Use extreme caution when heating PEEPS®, they may be hot. Handle with care.
Share a Photo
Share if you loved this recipe as is, or if you added your own #peepsonality.
Got a great recipe?
Share your favorite PEEPS-inspired recipe with us on Facebook and it could be featured on our website.