back to all recipes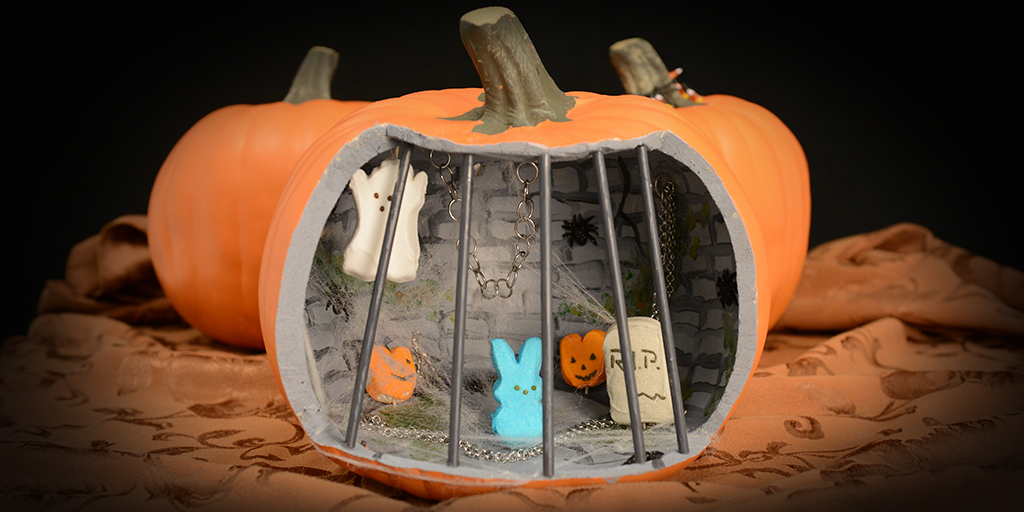 PEEPS'O'LANTERN

TOTAL TIME
MIN.

WHAT YOU NEED
Pumpkin
Glue
Toothpicks
Materials for your theme
Halloween PEEPS®

INSTRUCTIONS
Think of a theme for the pumpkin and gather materials.
Carve a large opening in the pumpkin (we used a foam pumpkin).
Paint the inside of the pumpkin.
Decorate with props to set the theme.
Glue (or use toothpicks) the PEEPS® Halloween offerings inside to add PEEPSONALITY®!
Create your own PEEPS'O'LANTERN and share your experience with creating it with your readers. Be sure to also snap a photo to share on Facebook, Twitter, Pinterest and/or or Instagram with the hashtag #PEEPSONALITY between now and Halloween.
Share a Photo
Share if you loved this recipe as is, or if you added your own #peepsonality.
SHARE A PHOTO
Got a great recipe?
Share your favorite PEEPS-inspired recipe with us on Facebook and it could be featured on our website.
SHARE A RECIPE